Richard Portman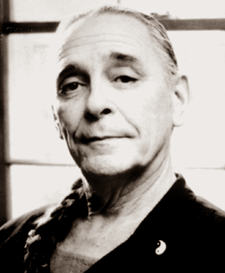 Richard Portman entered the film industry in 1957, as a trainee at Columbia Pictures, and subsequently joined the ranks of Sound Recording professionals working for such companies as Walt Disney Studios, RCA, Ryder Sound Services and Ziv Television Studios. In 1959, he joined the Samuel Goldwyn Studio Sound Department as junior engineer, rising to the position of Assistant Supervising Sound Recording Engineer over the next several years. In 1970 he was promoted to the position of Head Re-recording Mixer. In the late 70's, he joined Robert Altman in the Lion's Gate facility, and served as Sound Director. During this period he was instrumental in creating an entirely new approach to re-recording sound and post-production, and was the first in Hollywood to ever mix an entire feature film by himself.
In 1981, Richard formed his own independent sound design company, Portomatic Sound Effects, Inc. in 1982, he was hired by Walt Disney Productions to supervise sound re-recording on their 360-degree film presentations for the International Pavilion in EPCOT, and remained with them through 1987. From 1989 to 1994, he was on the staff of Todd A-O, traveling between their California and New York facilities, the only mixer at that time on their staff to do so.
In 1978 Richard won an Academy Award for Best Sound for the film The Deer Hunter and he has won the British Academy Award for Best Sound on Robert Altman's Nashville . He has received eleven Academy Award nominations for sound work in feature films, including The Godfather, Young Frankenstein, Coal Miner's Daughter and On Golden Pond.
Richard Portman links: