Walter Murch in conversation at the British Academy of Film and Television Arts (BAFTA) in 2003.
---
Worldizing: a sound design concept - by Walter Murch
---
Walter Murch about his career path

from Road Trip Nation
ON LINE ARTICLES

ARTICLES IN JOURNALS

Spotnitz, F Stick it in your ear
American film 15, no 1, October 1989 p 40 - 45 --The art of creating sound effects told by Sound designers Walter Murch and Mark Mangini


Walter Murch - making beaches out of grains of sand
by Jordan Fox in Cinefix 3, dec 1980, p. 42-57


An Interview with Walter Murch"
by Larry Sturhahn in Filmmakers Newsletter8. no. 2, dec-74, p 22-26
ARTICLES IN BOOKS
"The Sound Designer with Walter Murch"
in Madsen, Roy Paul: Working Cinema - Learning from the Masters Belmont, CA: Wadsworth Publishing, 1990


Walter Murch
in Getting started in Film, Laskin, Emily, ed, New York: Prentice Hall, 1992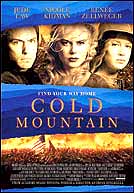 COLD MOUNTAIN
MORE EDITING ARTICLES

RETURN TO OZ ARTICLES

---
---
NPR (National Public Radio, USA)
Murch, Makita, Player Piano ( 56 min) Mars 13, 2004
Kurt Andersen and master film editor Walter Murch talk about the simple and complex tools we use to innovate in art.
Pieces: Presidential Performances, Makita Man, Garden of Earthly Delights, Nancarrow's Player Piano. >> website of the show (not on the web)


Walter Murch Interview (12:41) Aug. 3, 2001
Apocalypse Now REDUX


Tribute to Walter Murch (21:12) Nov. 3, 2000
Michael Ondaatje etc


Touch of Evil (03.34) Sept. 11, 1998
The Conversation (1974)

Commentary track 2: Editor and sound designer Walter Murch

---
Lasting Impressions
What Walter Murch remembers from an audio point of view

The Rain People (1969)
My virgin film. It was the first film that I did sound on, and I did everything -- recording, transferring, cutting, mixing. It was a one-man band. Many of the lessons that I was to learn later are present in that film embryonically.
The Godfather (1972)
My first "Hollywood" film. Taking my personal way of doing things into an industrial environment. The expressionistic use of sound, but integrating it into the reality of the visual.

Godfather II (1974)
Sheer size. Three hours and 20 minutes. A very broad palette. Lots of dynamics.

American Graffiti (1973)
Theme and variation of world reverberence. The challenge of having almost two hours of continuous music in the background but making it seem to ebb and flow dramatically with the scenes.

The Conversation (1974)
Clarity and density. The first film where I also edited picture.

Apocalypse Now (1979)
Density and clarity. My first film in stereo. Striving for authenticity in both the exterior sounds of that war and the interior state of mind of the participants.

Crumb (1994)
Simplicity
The English Patient (1996)
Sound as an emotional guide-track through the complexities of story.