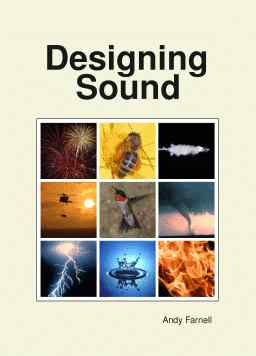 Designing Sound
by Andy Farnell (2008)
Covers acoustics, vibrational physics, dynamics, analysis, synthesis, psychoacoustics, DSP, auditory scene analysis, linguistics, project management, procedural game audio.
This advanced 650 page textbook cultivates a fundamental understanding of sound and contains hundreds of practical examples for sound effects, with diagrams, exercises, comprehensive references and example code.
>> order & info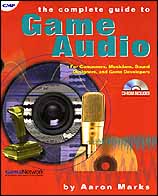 The Complete Guide to Game Audio:
For Composers, Musicians, Sound Designers, and Game Developers
(CD-ROM included)
by Aaron Marks
Paperback - 318 pages, CMP Books. Bk&Cd-Rom edition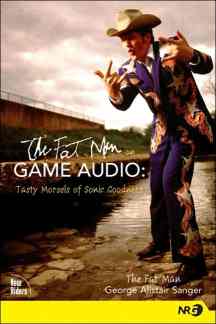 The Fat Man on Game Audio: Tasty Morsels of Sonic Goodness
by George "Fat Man" Sanger
George "Fatman" Sanger reveals both his soul and talent in this documented journey of what it takes and means to be successful with game audio.
Much like big screen movies, audio can leave an audience with either a sense of intense emotion or it can destroy their overall experience. The same is true of games.
Audio is a key component of game design but there are a select few who have truly mastered the art and technique of enhancing a game players overall game experience.
>> Amazon.com

>> Amazon UK